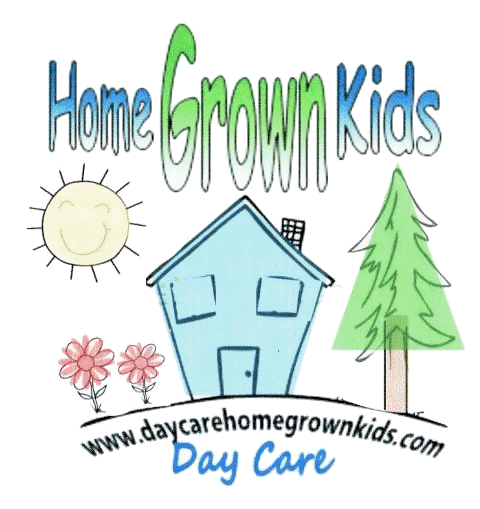 PROUD TO BE CANADIAN
Celebrating special days and traditions.
CO-OPRATIVE FREE PLAY
Making friends, learning to take turns, lots of fun.
COLD WEATHER FUN
When the weather co-operates we love our winter fun.
PROUD TO BE CANADIAN
Celebrating special days and traditions.
"Home Grown Kids Day Care" offers child care in a home based setting providing all the benefits of a family environment. Located in London, Ontario, the owner operator, Sally Berendensen has been providing quality child care in the North and North East London area for over fifteen years.
For the majority of parents, choosing child care is a difficult decision. The well being of their child(ren), work schedule logistics, institutional care versus home based care, and issues as simple as proximity to home and/or work are all major concerns. Not to mention the emotional aspects parents face when leaving their child(ren) with a child care provider.
I believe that the nature of all children is to learn, grow, and thrive through play. Through play children learn cognitive, language, physical and social skills. As children go through different stages of development providing appropriate activities through play, structure through daily schedules, behavior management using age appropriate techniques with positive reinforcement, proper nutrition and sleeping patterns allow a child to develop the necessary skills to move through and explore their world.
When my son was born I faced one on the most difficult decisions of my life, to go back to work and/or if I did where and with whom did I leave my child all day. After thoroughly exploring all options open to us, my husband and I truly felt that very young children belong and thrive best in a small family environment; as nature intended. Choosing to create a home based day care for my son and offering those same advantages to other parents such as the comforts of home, an intimate learning environment, more flexible hours, more affordable child care rates and most importantly a consistent care provider through your child(rens) formative years, has been one of the best decisions of my life.
I have been a child care provider for over fifteen years now, and although busy I have thoroughly enjoyed working with the children in my care. Seeing the world through a child's eyes is a precious gift and one I truly appreciate and enjoy. Also, I strongly believe that building consistent communication between the parents and child care provider is essential in allowing parents to know that their children are in loving, capable hands while they are at work.
My hands on experience of over fifteen years, teamed with a course taken in child care, a clean police background check, excellent reference and raising two children of my own, offer your child(ren) a small intimate family setting in which they can learn, grow, and thrive with the benefit of a consistent child care provider in their formative years. I look forward to meeting your family.
Sincerly,
Sally Berendsen
HOME GROWN KIDS
DAY CARE
SEPTEMBER 08/2022
​
Dear Parents,
As of September 30/2022 HOME GROWN KIDS DAY CARE will be closing it doors. After thirty five years of serving the North East London area I will be retiring.
It is with sadness, for I will miss my little ones and excitement for new endeavors in retirement that HOME GROWN KIDS DAY CARE doors will close.
Thank you all for sharing your children with me over the years, it has truly been a joy and a pleasure.
your sincerely,
Sally Berendsen