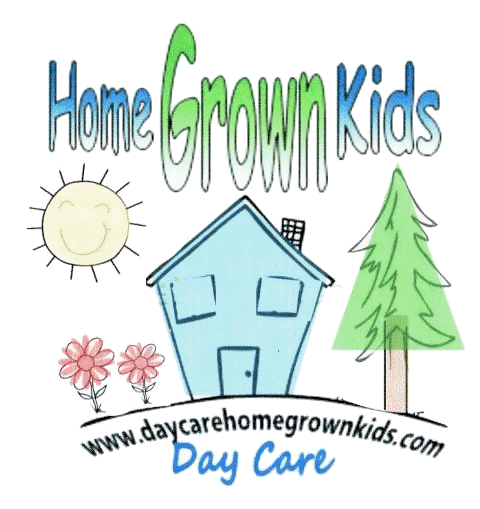 HOME GROWN KIDS DAY CARE
(Standard |Contract)
SALLY BERENDSEN
9 Wyndham Cres
London, ON N5Y 5G2
EMAIL berendsen@sympatico.ca
PHONE 519-672-9300
CELL 519-933-3796
1. Daily rate based on a nine hour day FULL TIME: $ 50.00 per day.
PART TIME: Full day minimum of 2 days per week, $55.00 per day.

2. Day care provider is available Monday to Friday from 7:30 am to 5:30 pm. A
$ 10.00 per 1/2 hour late charge will apply if drop off and pick up time are continually abused.

3. Receipts are given once yearly shortly before taxes are due.

4. Day care provider is paid every Friday, Cash, Cheque or money transfer (by noon) is acceptable.

5. Day care provider is off all statutory holidays. All statutory holidays are paid to the daycare provider at regular rates.

6. Day care provider takes four weeks holidays per year. Two (or three) in the summer, exact dates given by late April. The week between Christmas and New Years and the one week in the winter. (or 3rd week in summer).

7. No Payment is owed when the day care provider is off due to holidays, illness or personal reasons.

8. Standard rates apply to all parents if they choose not to use there regularly scheduled days, due to holiday, illness, or any other reason.

9. A two week written notice is required and/or payment equivalent of regular rates, if parents wish to terminate the service of the day care provider.

10. A minimum notice of two week will be given in writing to parents if the day care provider in no longer able to provide care for their children.
11. Upon acceptance of day care space and signing of contract a non-refundable deposit of 250.00 for full time care and 150.00 for part time care is required and will be applied to the child's last week/s of day care as per current rate.
12. Required by law I am informing all new clients, that HOME GROWN KIDS DAY CARE is a privately owned and operated day care facility. This child care program is not licensed by the Government of Ontario and does not accept day care subsidies.


Date: _____________________________________ Parent Signature: ____________________________________________________
Date: _______________________________________ Provider Signature: __________________________________________________
Rates Subject to Change with two month notice.